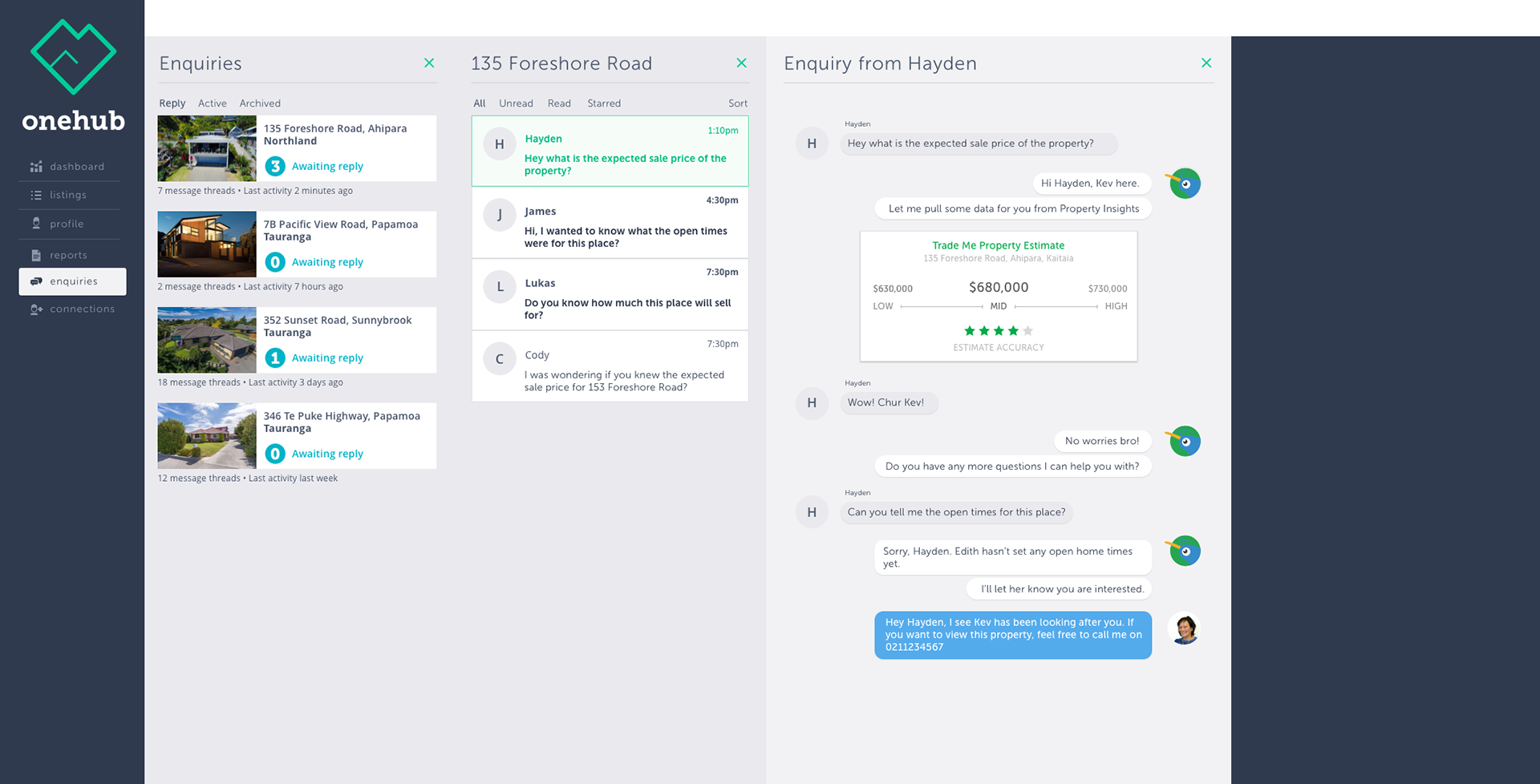 This experiment began as a 24hour challenge; to plan, design, build, test and present an application that would in some way improve the engagement of Trade Me Property users by 5%.
We were all drawn to this team to explore the idea of a chatbot, but we really needed to align our goals and expectations. Our initial brainstorm churned out a bunch of ideas that enabled us to distill down into must-haves and future build components.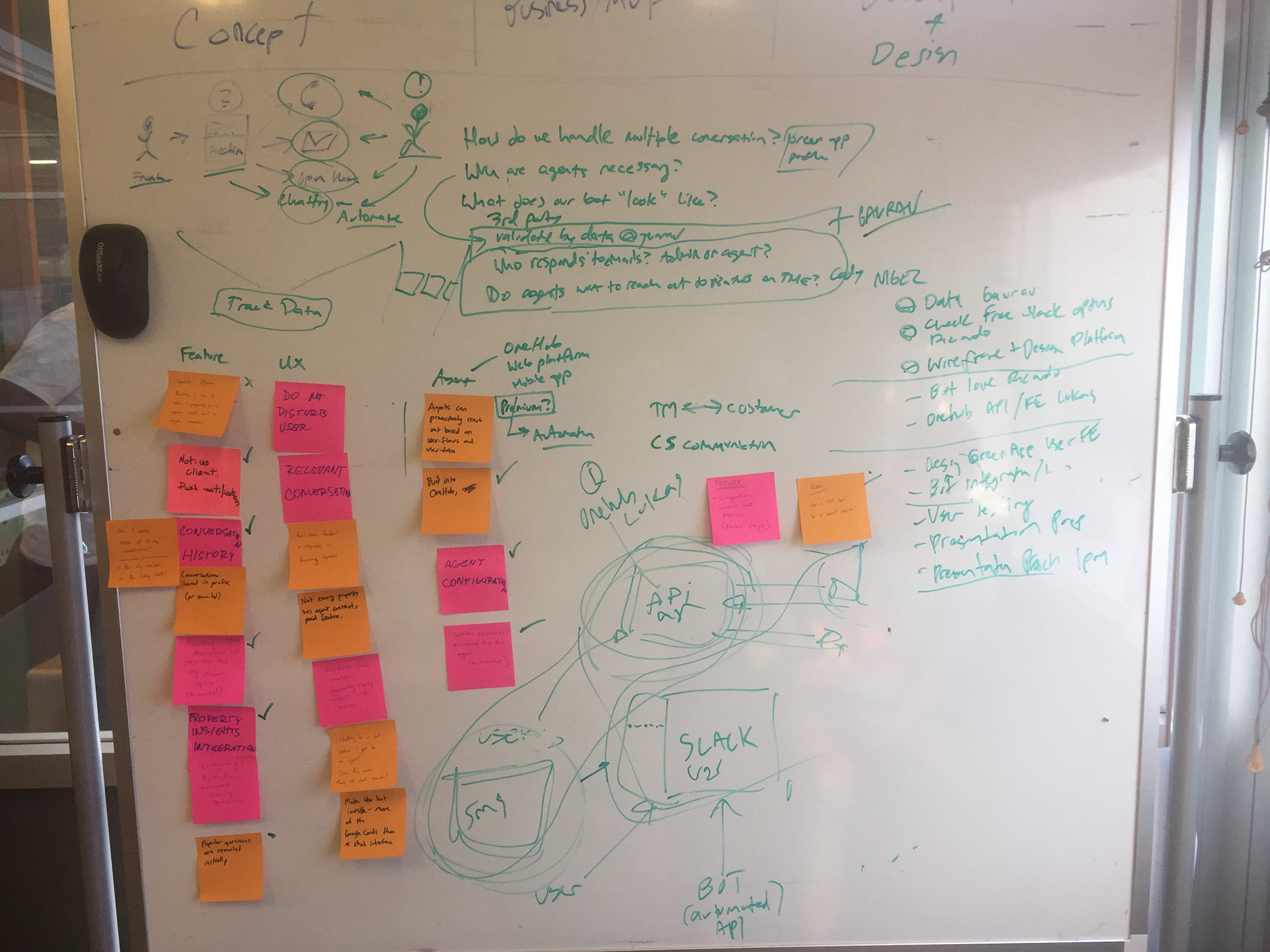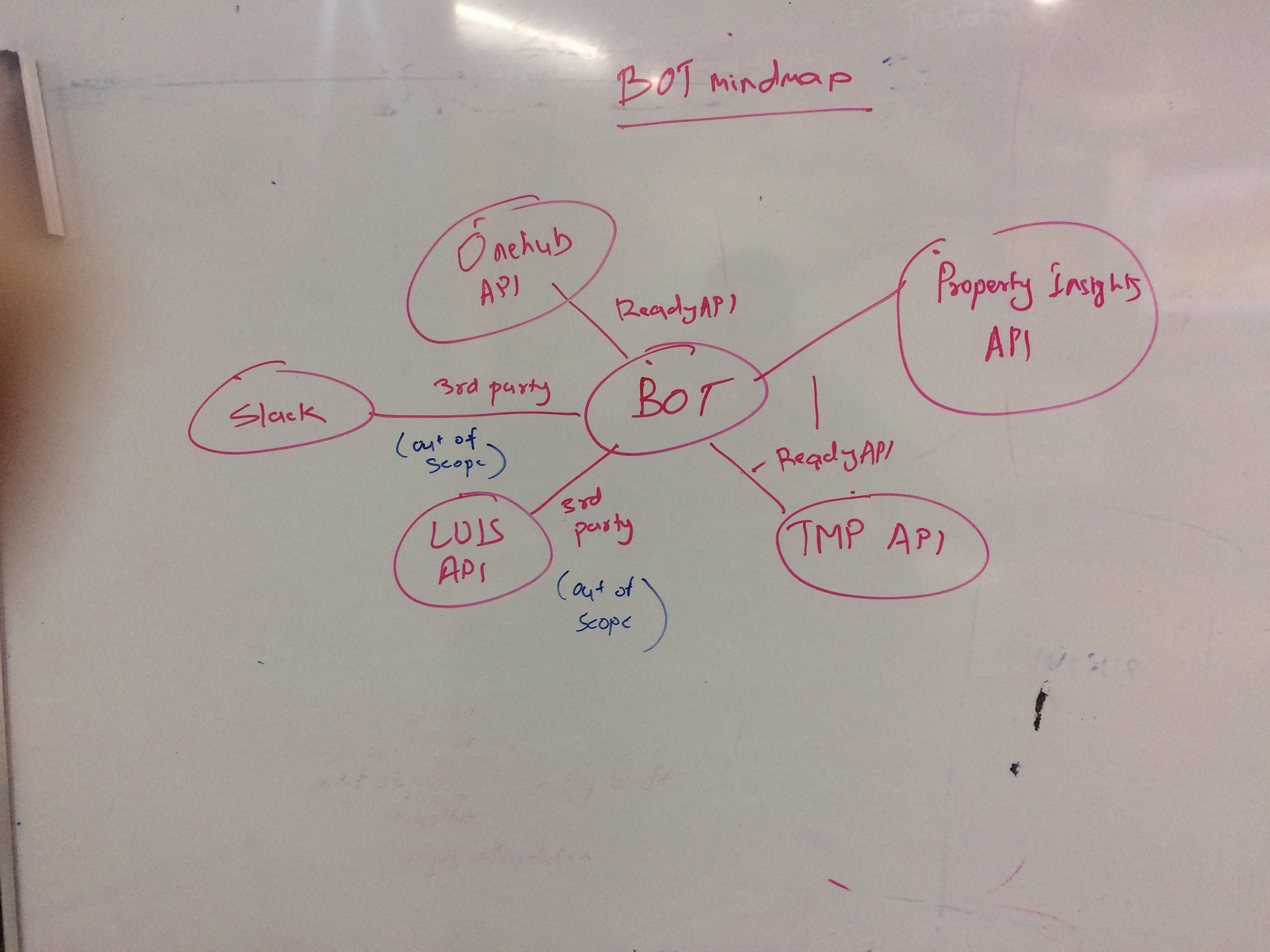 Next was analyzing our user data, while I can't share this with you on here, I'm happy to talk to you more about it. 
In a nutshell, over a 3 month period we found that ~70% of questions asked, enquired about information that could be found within the listing itself.
This data highlighted the need for a friendly bot with the ability to respond to questions instantly. With access to information provided on Trade Me and council data surfaced on Property Insights, the bot would be able to answer questions to 70% of questions. In the event of the bot being unable to answer a question, we would then notify the agent via 
OneHub
.
Over time we could also positively influence a timely response by adding this data to the message itself - i.e "This agent typically responds within the hour."
Our chatbot is unique in the sense that conversations are centred around a particular listing as opposed to an individual agent. We opted for this approach for two reasons: we want our users to be in control of when and how the conversation unfolds. The second reason was for agents maintaining multiple listings –  we agreed it would be much easier to manage conversations on the properties you have listed, as opposed to a Facebook messenger type approach. This also meant once the listing ended, so did the conversation.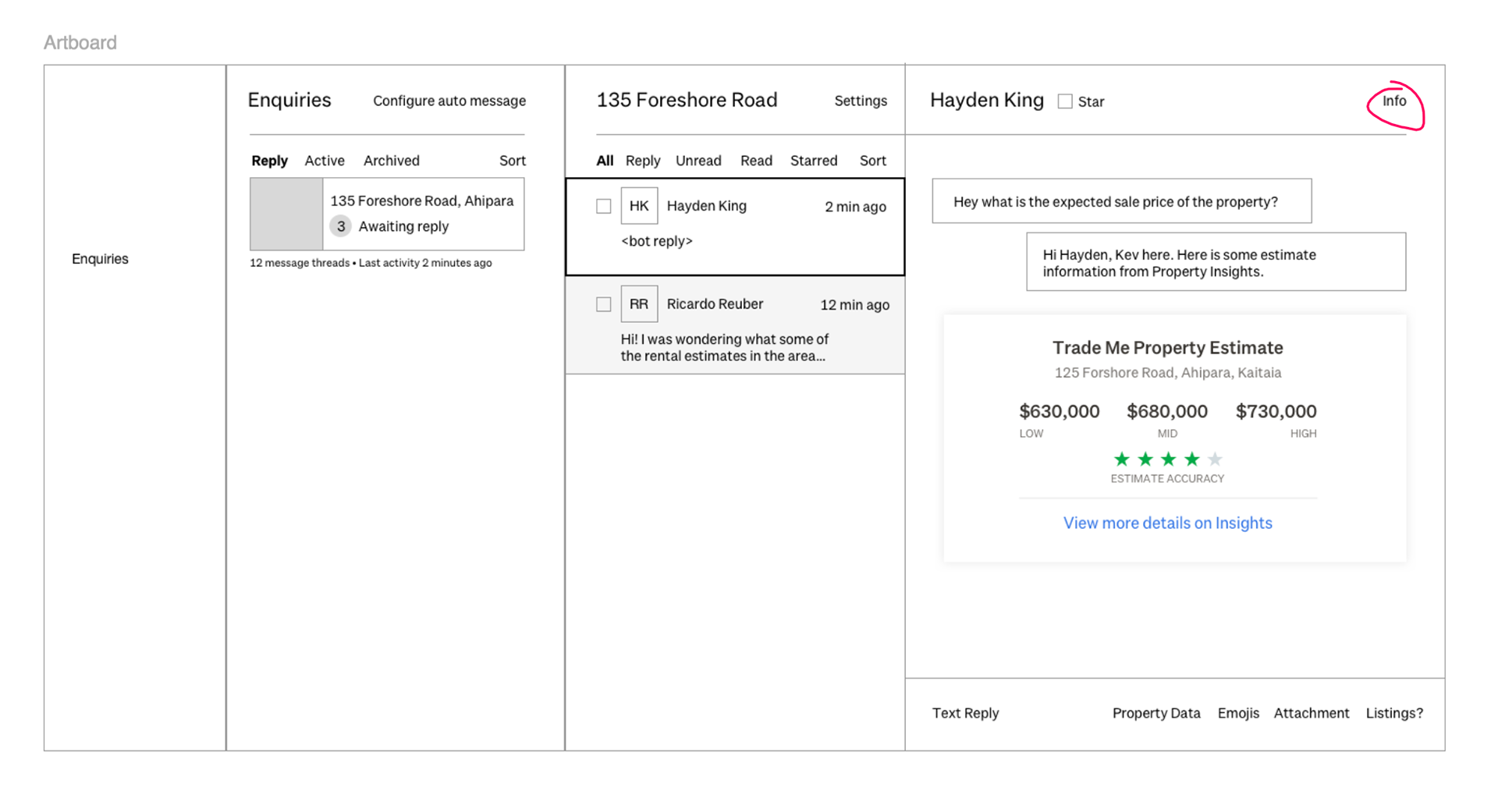 The platform we ended up presenting was all built upon the MS Bot framework. LUIS was used to understand and process the questions. Slack was used as a multi-user messenger platform (as well as one of the clients.) The Slack component would later need to be replaced by our own technology, though due to the time constraints, this was the best approach.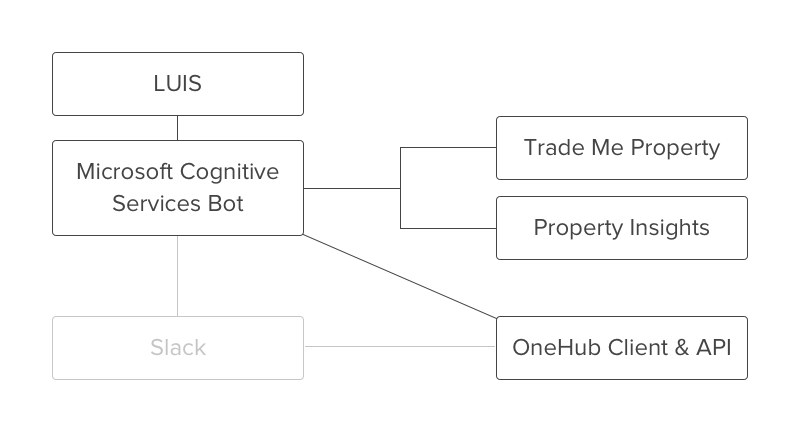 We chose to use Kev auto-responding to messages, over the image of the respective agent, for fear of making the agent look incompetent when the bot is unable to present an answer. Injecting personality into Kev is also a great way for the conversation to feel less robotic, and for Kev to show his true Kiwi colours, when using various snippets of New Zealand slang.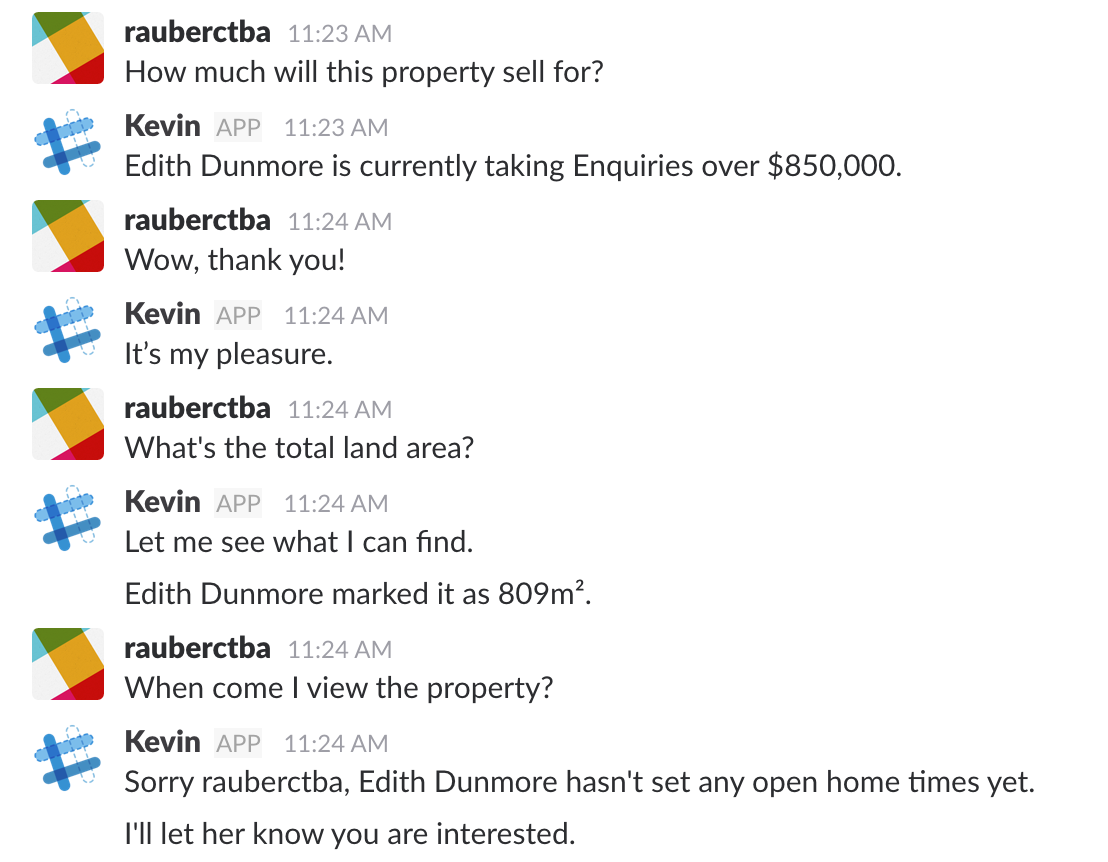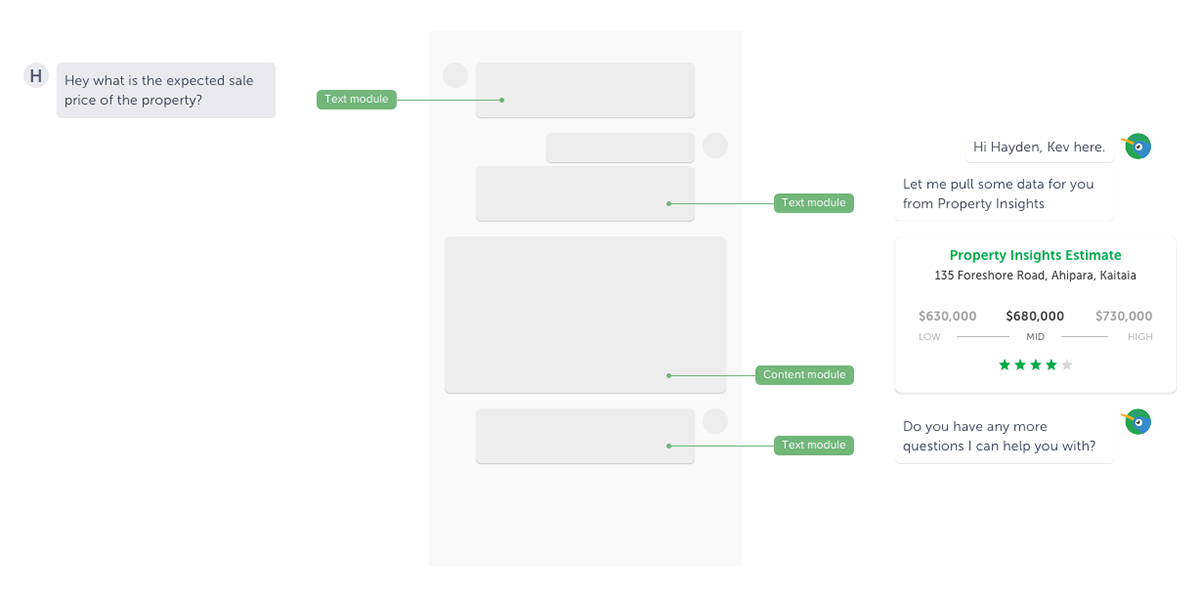 Despite the ridiculous amount of testing (playing) in both the Slack and OneHub environments, when it came to the demo, it failed miserably and our chatbot, Kevin had let us down. 
Some key takeaways for were that even though what we produced was not production ready, we managed to prove a massive opportunity for both Trade Me and OneHub to explore. Most of our team had only met one another that day (we are from different offices,) yet, being motivated by a common interest we worked really well together.
I'd love to see this project move into production, but to take it to the next step we would need more than 24hours.